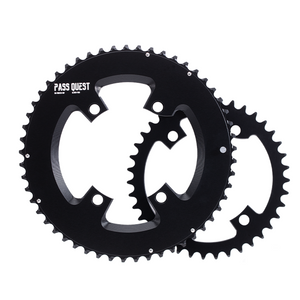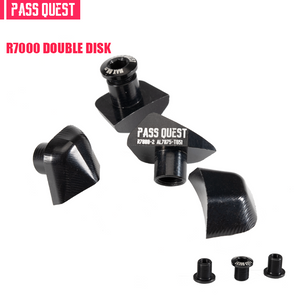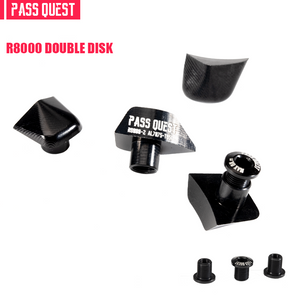 Model

 40T or 46T 

or 

48

T 

or 

52T 

or 53T or 54T or 56T 

Colour
Black 
Made from
7075-T651 
Surface coating
Anodizing
Made with
CNC milling 
Origin
CHINA
Chainring shape
ROUND
Compatible cranksets

REX 1.1/REX 2.1/3D+XC2/3DF XC2                                  (R-Hawk&R-Raptor interface cannot be used)

Weight, grams

CLOSE: 122g (46T), 134g (48T), 169g (50T),194g (52T), 209g (53T), 216g (54T) 

HOLLOW: 122g (46T), 134g (48T), 152g (50T),171g (52T), 200g (53T), 205g (54T) ,210g (56T) 

Chain compatibility
9/10/11/12 ordinary chain
  Support paying an extra $10 to customize the same silver color
Bicycle shop or dealer contact customer service
   PASS QUEST 2X CHAINRING
The R110BCD 2X R8-7000 variable speed double disc is CNC milled from the whole aluminum plate, and the back is hollowed out and milled and chamfered to ensure the strength and reduce the weight of the chainring! The speed change disc is designed as a whole, and other gears cannot be replaced, and different brands cannot be matched at will.
It takes time to polish the aluminum plate with a thickness of 5mm. The texture and triangular structure ensure the hardness of the chainring while bringing a lighter experience
Excellent quality item
love the packaging, the item is brand new. The chainring bolts are appropriate for my r8000 crank.