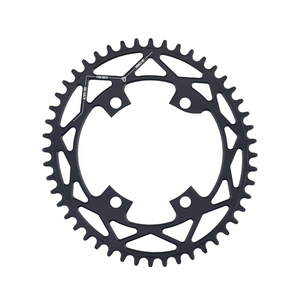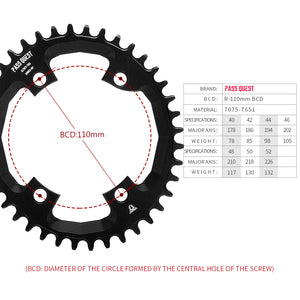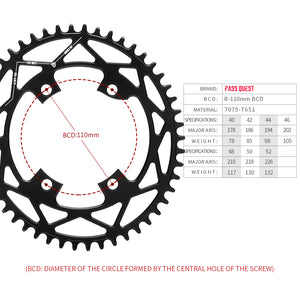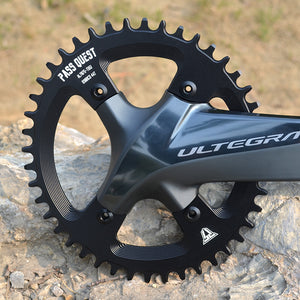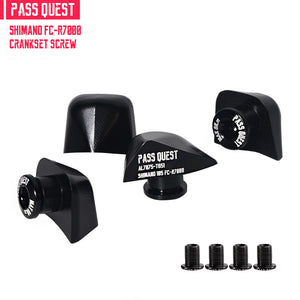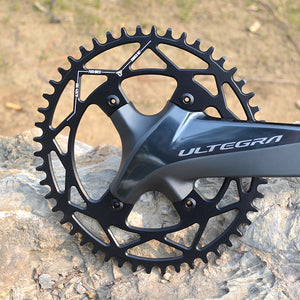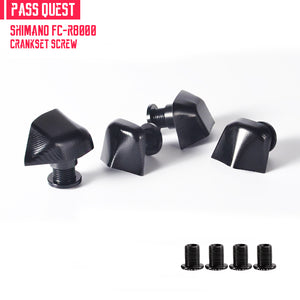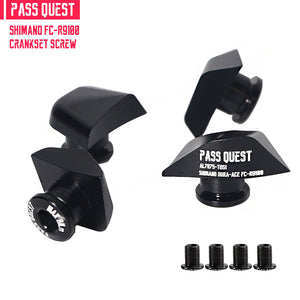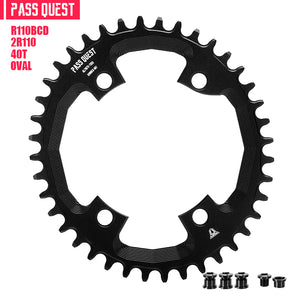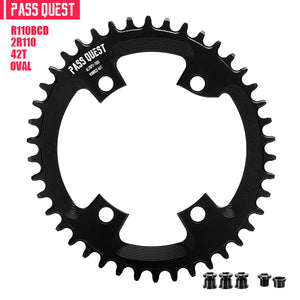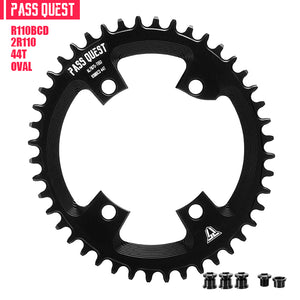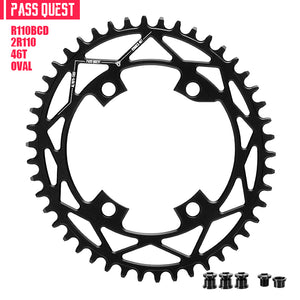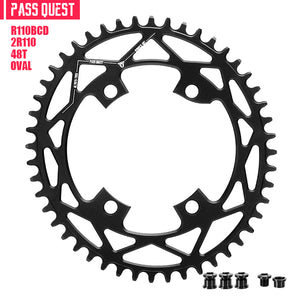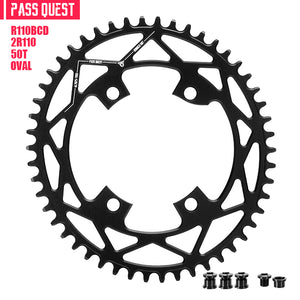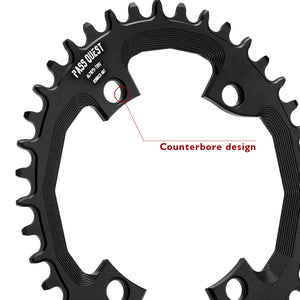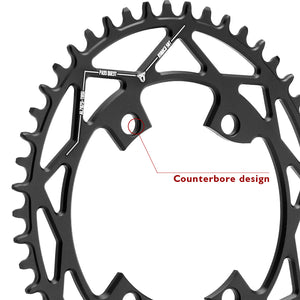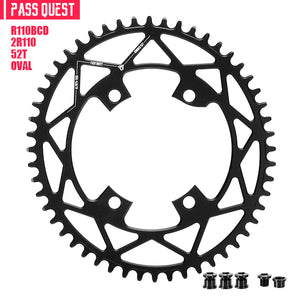 | | |
| --- | --- |
| Model | 40T or 42T or 44T or 46T or 48T or 50T or 52T |
| Colour | Black |
| Made from | 7075-T651 Aluminum Alloy |
| Surface coating | Anodizing |
| Made with | CNC milling |
| Chainring shape | Oval |
| Timing | 108° after TDC (top dead center) |
| Compatible cranksets | 110 BCD (4-bolt) (R7000  R8000 R9100) |
| Weight, grams | 78 (40T), 93 (42T), 110 (44T), 109 (46T), 118 (48T), 129 (50T), 133 (52T) |
| Chain compatibility | Standard or 12 speed for SRAM AXS Flattop |
Bike Chainwheel               Ultegra R7000 R8000 Da9100
   Support paying an extra $10 to customize the same silver color
Bicycle shop or dealer contact customer service
PASS QUEST

110

BCD
PASSQUEST 110BCD formed by CNC milling of the wholealuminum plate.
The backishollowedoutmilled and chamfered to reducethe weight of the gear disc on thepremise of ensuring the strength.
Increased tooth height improves chain retention while the bike is shivering and jolting
The chainring is great, i like it
The quality of the chainring is beyond my expectation. The product is great.
But the customer service is bad, there was no single answer of my email to them.
Pass quest shimano R 110 bcd
Excellent , thank you for your service and i will enjoy it !
PASS QUEST SHIMANO R110BCD (4-bolt ) Oval R7000 R8000 R9100 NARROW WIDE CHAINRING
PASS QUEST SHIMANO R110BCD (4-bolt ) Oval R7000 R8000 R9100 NARROW WIDE CHAINRING